---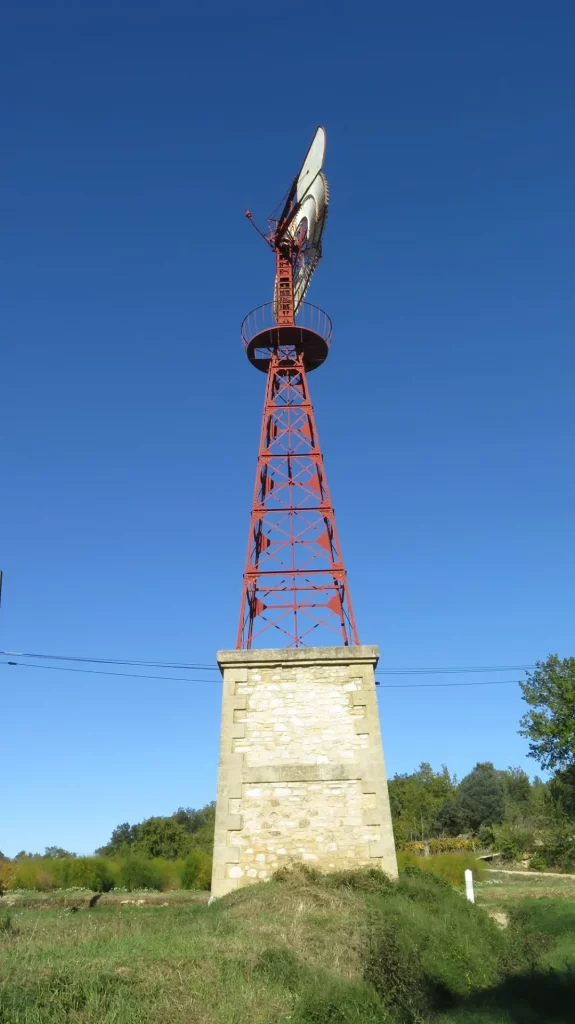 The little town of Castelnau-Valence is surrounded by many hectares of vineyards sometimes seeming to fill the horizon. An autumn walk on a sunny day provides a stunning display of contrasts and colors.
But there is history here too. The castle on a hill at Castelnau – about 1.5 km from the town centre was involved in a famous but tragic episode during Camisard wars of the early 18th century.
In 1685, Louis XIV decided that he'd had enough of the Calvinist Protestants (known as Huguenots). He issued a decree forbidding the practice of the Calvinist religion and providing for the destruction of Calvinist churches and closure of schools. Huguenots caught secretly practicing their religion were subject to persecution, confiscation, imprisonment and execution.
Around 1700, in the Cévennes hills, long a Huguenot stronghold, groups of young men (the so called Camisards) entered into guerrilla style armed resistance, banding together to attack Catholic villages and churches, royal troops and other symbols of the repressive state. Their raids tool place all though the Cévennes including the high plateaus, the foothills and the garrigue areas around Uzès, Aigaliers, Alès, and Castelnau-Valence.
Pierre Laporte was a Camisard, a preacher and a good fighter. Born in Mialet, he was involved in many skirmishes and attacks between 1699 and 1704. But by mid 1704 a number of the Camisard chiefs had decided to give up the fight and leave France in exile. Not Pierre Laporte. He was to fight on until, on a day in August 1704, someone tipped off the royal troops that he was hiding out in the castle at Castelnau. Laporte was able to flee just before the arrival of the troops but, with no lead time on his pursuers, he was caught and killed in a valley nearby. A memorial now stands near the site.
This walk starts at the playground in Valence and passes by a large 19th century windmill, recently renovated. The windmill was built in the 19th century to pump water from a local well and supply fountains in the nearby towns of Saint-Dezery and Valence. Around 1940, wind power was replaced by electrical power and by 1956 the pumps were no longer needed. The windmill remains in good shape due to renovations in the early 21st century.
After the windmill, there are hectares of vineyards until reaching the Pierre Laporte Memorial. After the memorial, south of the Castelnau grounds there is a remarkable tree – a prickly juniper. This species is very common in the Mediterranean region and is usually a shrub or a small tree, The specimen at this way-point is 13 metres tall with a 4-5 metre trunk. The tree is thought to be up to 1000 years old.
Finally reaching a hilltop on the highway there is a closer view of the Castelnau castle (now private), site of the historical incident mentioned above.